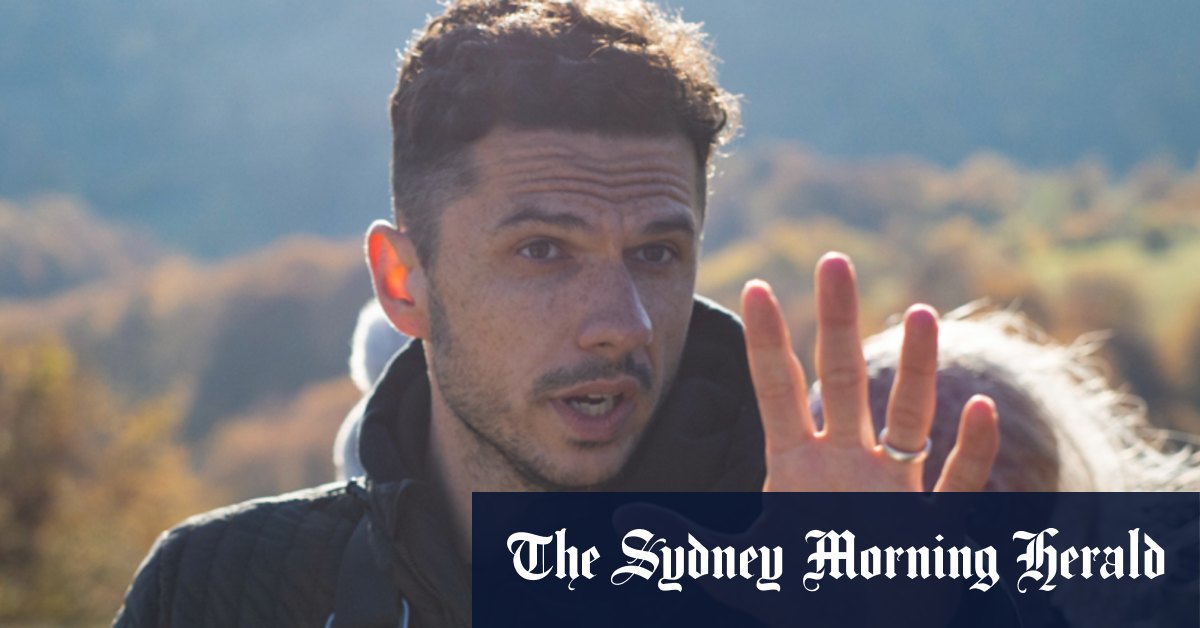 Australian director Goran Stolevski in the film You Won't Be Alone
The 36-year-old, who arrived in Australia from the former Yugoslavia aged nine, is left baffled by what happened.
"The last three years don't make sense given the progression of the previous 17," Stolevski says. "I was unemployed for a very long time as a struggling filmmaker.
"I would not even have called myself a filmmaker; I was just unemployed.
A self-described bookish and isolated boy, Stolevski began watching videos in his Melbourne school library and by the age of 12 was playing between 300 and 400 films a year.
Since deciding to become a filmmaker in grade 11 at Macleod College, he has made 25 short films in 10 languages ​​while writing feature film scripts. He jokes that his specialties are difficult women and gay sex.
"By the time I started having success with shorts, which took a very long time, I had, for lack of a better term, a catalog of scripts," he says.
After Stolevski won Best Short Film at the Sundance Film Festival in 2018, Hollywood's Focus Features wanted to support You won't be alone before realizing that he was planning to shoot it in the Macedonian dialect of his grandparents.
"They offered me an additional $3 million to shoot it in English, but I said no, giving away a lot of my earnings that we had to reinvest in the film," Stolevski explains. "But I was in a very lucky position where I had producers letting me say no, because they also had to reinvest their earnings."
Stolevski says it took "35 years of a very complicated life" to make his first feature, so he didn't want to compromise.
Loading
"It's actually offensive to me when the movies are set in Eastern Europe but everyone speaks English," he says. "Reading subtitles is really simple."
The success of this film caused "people who used to reject my funding requests to give me funding".
Stolevski admits he's been driven for a long time, although he thinks he's calmed down now that he's done two feature films.
"I was driven by the idea of ​​having a body of work, films that stay after me, after my life," he says. "Even at 17, I thought in those terms."
Email the writer at [email protected] and follow him on Twitter at @gmaddox.
Discover the next TV series, streaming and movies to add to your must-haves. Get The Watchlist delivered every Thursday.