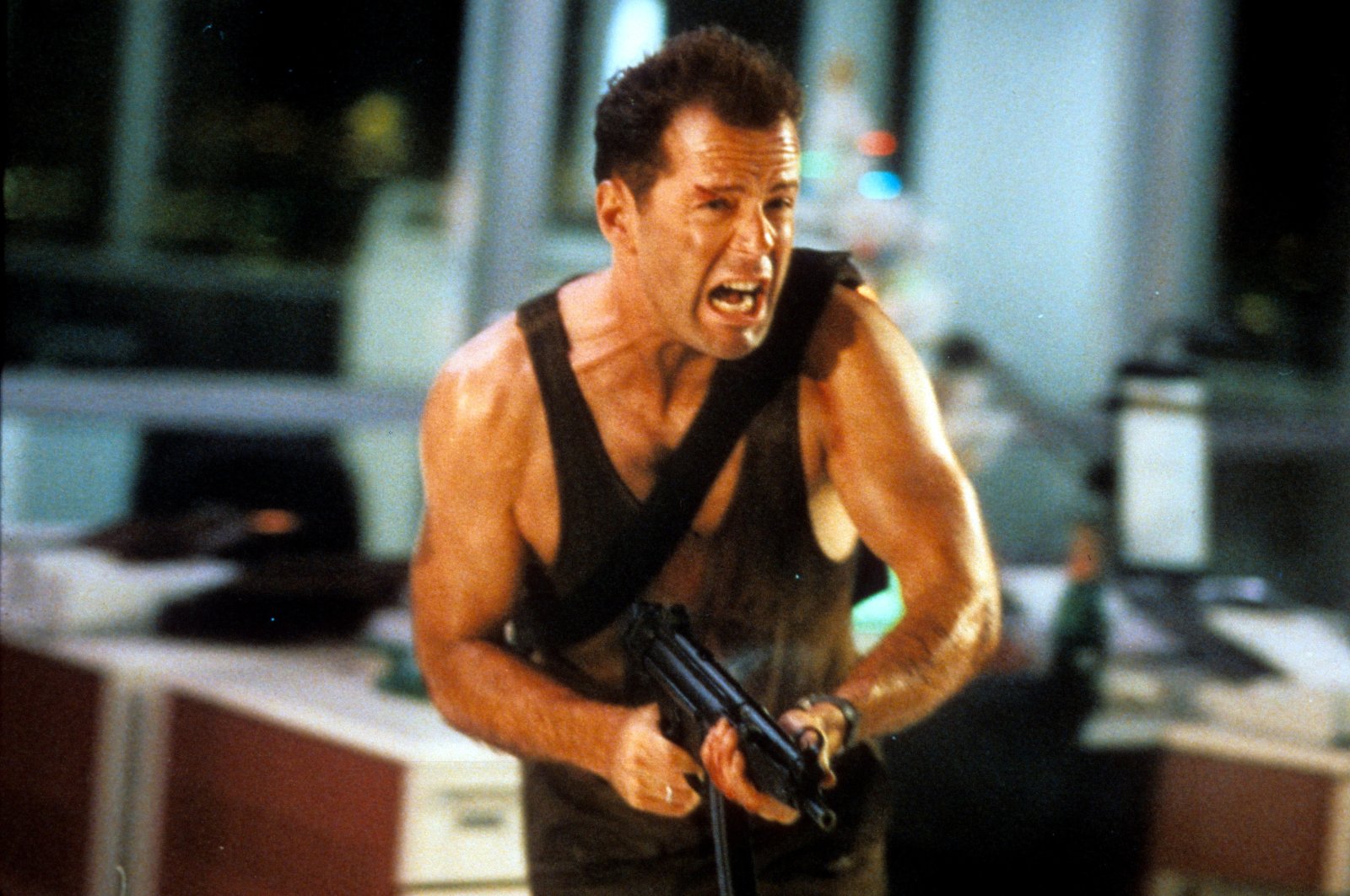 Die Hard: an unmistakable and unmistakable Christmas classic
Happy New Year everyone, and when sitting down with the family, you can't help but think of some classic holiday movies to keep everyone warm, entertained and nostalgic. "Home Alone", never gets old, "A Christmas Story" is timeless, but here's a suggestion: How about a cop visiting his ex-wife at an office Christmas party and mingling in German terrorists as they choose to stage an attack on the office on the same day. Doesn't sound much like a Christmas movie, does it? But, 34 years later, "Die Hard" remains a Christmas classic and many people's favorite movie to watch this time of year.
The year was 1988, the concept of the world wide web was first discussed at the European Organization for Nuclear Research (CERN), the World Health Organization (WHO) began its mission to eradicate polio , "The Phantom of the Opera" opened Broadway where it would become the longest-running show of all time, and John McTiernan, fresh out of the making of "Predator" – an Arnold Schwarzenegger action classic – took over the director's chair to team up with Bruce Willis and Alan Rickman to give us a masterpiece for the ages.
Willis was an odd choice for an action movie at this time – although it's hard to imagine these days as he became one of the blockbuster names in the genre following the success of "Die Hard" – ever since that he became famous as a romantic comedy television. Star. Someone must have seen something in the romantic comedy guy because he was cast for the role of "John McClane," and the rest is history. This story was lucky indeed, as the biggest acting stars of the time – including Arnold Schwarzenegger and Sylvester Stallone – turned down the role, and Willis was awarded $ 5 million for his involvement, placing him among Hollywood's highest paid actors.
An ordinary Christmas party in the office
On Christmas Eve, our hero McClane, a New York police officer on leave, arrives in Los Angeles to visit – and reconcile with – his ex-wife at an office party – the fictional Nakatomi Plaza. Fun fact: The Plaza is the headquarters of 20th Century Fox, the company charged itself rent for the use of the then unfinished building.
As McClane changes his clothes – and takes off his socks thanks to the good advice given to him by someone on the plane – German terrorists storm the building run by Hans Gruber, one of the legendary's biggest roles. Rickman.
Everyone in the tower is held hostage except for McClane, who slips away.
Terrorists make several demands, but their real intentions are of course different. Gruber and the gang pose as terrorists to steal the $ 640 million bearer bonds not found in the building's safe. When McClane kills one of them and obtains a gun, they are alerted to his presence and a happy cat-and-mouse game ensues.
A Christmas classic
What makes a Christmas classic? Are the values ​​and themes of Christmas intrinsic to so-called "Christmas" films? Is it enough to make the movie set for Christmas? Is it drama, comedy, heartfelt messages, children? No matter what measure you measure for a Christmas movie, "Die Hard" will definitely fit at least a few of them.
It's Christmas Eve, so it's a check. Ultimately, it is the story of reconciliation between a estranged husband and wife who happily return to their children for a heartwarming Christmas family reunion. Yes, there might not be snow, but we are in LA to scream out loud: Even the power of Santa Claus has no hold over the weather in Los Angeles. So to put it plainly, the movie is littered with not only Christmas references, but themes as well.
As we watch McClane make his way through one bloody step barefoot at a time, drawing closer to Gruber's apprehension as Gruber reveals another genius step in his blueprint, and throughout the team. police and FBI outside are pushing their way through the hostage situation – their every step benefits the terrorists in one way or another through their stupidity – all we want is may our hero win the day and enjoy Christmas with his family around a Christmas tree. It's as much of a Christmas movie as you can get, as far as I'm concerned.
A masterpiece
"Die Hard" is a Christmas classic, but it's also an action classic, the one that defined the genre in the 1980s. So how did this little-anticipated film come to be the foundation of the pop culture? The answer is a combination of several factors, but most importantly, the bad guy: Hans Gruber. Or rather: Alan Rickman.
Rickman may have become even more famous with the general public thanks to his work as "Severus Snape" in the "Harry Potter" franchise, which he did perfectly well, but for a long time his most famous role was – and may still be – Hans Gruber. Rickman played Gruber with such charm and weight and calculated magnetism that no one could resist loving the man. The film sometimes even treats him as the main character, spending time with him, allowing him to enchant audiences with longer scenes. Action movies have always struggled with memorable villains, putting all their chips in the hero's basket, making the antagonist a one-dimensional gateway to evil, and thus becoming a mess full of clichés. "Die Hard" was one of the rare exceptions because 34 years later, everyone who saw it still remembers the masterful Alan Rickman as the unforgettable Hans Gruber.
That's not to say that the protagonist was anything less – quite the opposite. Bruce Willis' John McClane was such a lovable, witty, action-packed hero worthy of an action classic that the film has spawned a franchise with five entries to date. Now, the success of these entries is highly questionable as they moved away from the formula of the first film with just one terrific and memorable iteration – namely "Die Hard with a Vengeance" – a very pointless sequel, an enjoyable action film. but medium and a very painful nostalgic cash bait attempt – namely the latest entry in the series.
The other most important aspect of "Die Hard" was the action – of course. It was creative, beautifully shot and smart. Each room was different from the last, keeping things fresh. The hero and the villains were smart, trying to fight against each other and making gestures to ensure victory – "Shoot the glass" comes to mind. The action was smooth, but at the same time it was also fun and comedic at times with lots of lines and jokes strewn about. All lead to an unforgettable climax of action in the final.
"Die Hard" was and is a classic, it remains timeless and enjoyable for all ages, but especially around Christmas and New Years, it feels a lot more special. It's all thanks to his genre-defining action, unmistakable Christmas tune, and masterful staging and acting. So, "Yippie-Ki-Yay" to all of you, and happy new year.