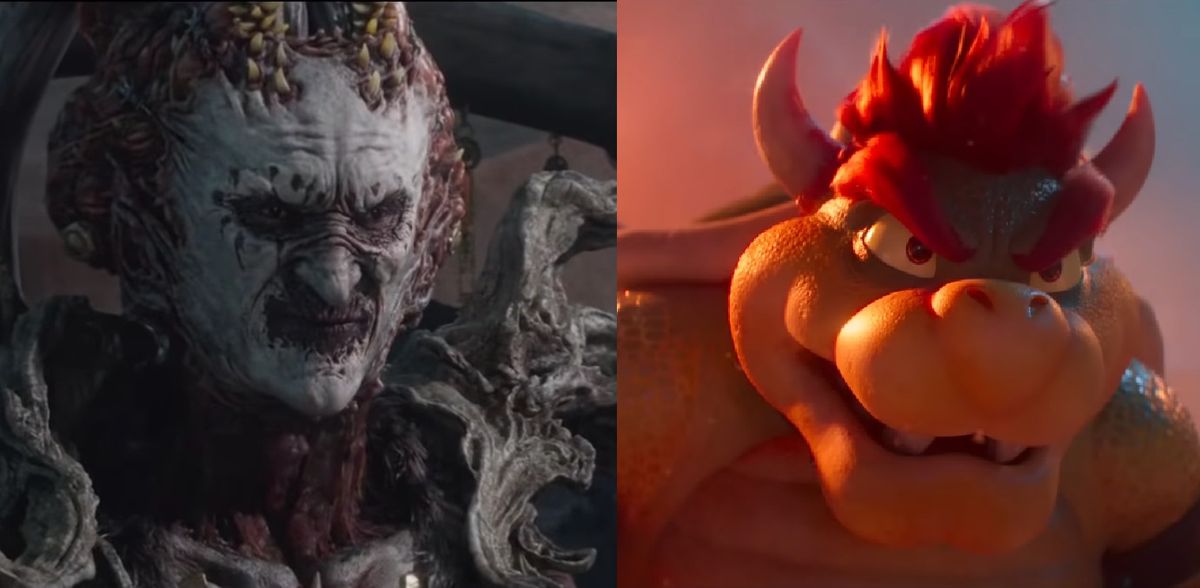 Is the Mario movie trailer supposed to look like this Diablo 2 cutscene?
A named YouTuber Zapping (opens in a new tab) noticed something funny about the first trailer for the upcoming Mario movie (opens in a new tab) (as spotted by WoWHead (opens in a new tab)). Aligned with Diablo 2: Lord of Destruction's intro cinematic, the clips pretty much all share the same beats.
Both videos have this barbaric army at the gates, with an evil overlord meeting a portly and defiant emissary. Lord of Destruction begins with Sescheron's emissary stepping out of town to see Baal's massive army, while Mario begins with Koopa's army's perspective on a penguin town straight out of Frozen. Remastered Where originaltake your pick⁠—the resemblance between the two versions of the Diablo 2 cutscene is uncanny.
After starting from opposite perspectives of the same type of scene, Mario and Diablo pretty much match each other beat-for-beat with some differences in timing. You get the crouching little town rep making threats he can't back up, the big bad boy says something cheeky and mean in response, and then all hell breaks loose on the poor townsfolk. town.
I must say that I was much more disappointed that these types of penguins ate it. They were really cute, while the warrior city of Sescheron is a bit of a mess.
Rather than implying that the good folks at Illumination were specifically using a 21-year-old PC ARPG, I think it rather proves how much it parodies a fantasy movie scene. I mean, you can imagine this exact thing happening in Troy, Kingdom of Heaven, Lord of the Rings, WoW movie, etc. The extent to which this Mario scene parallels the notoriously dark Diablo is particularly delightful.