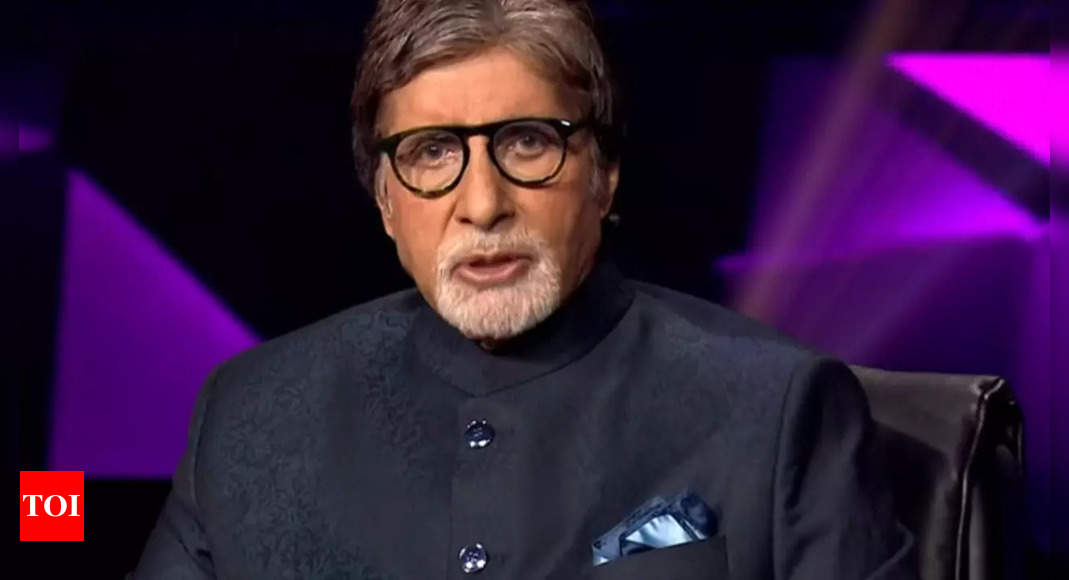 Kaun Banega Crorepati 13: Amitabh Bachchan reveals director of his first film thought he ran away from home to get into movies and called his father
The final episode of the quiz show, Kaun Banega Crorepati 13 began with host Amitabh Bachchan chanting the name of Lord Ganesha. Rollover candidate Dr Sanchali Chakravarti continues the game. A question related to the megastar's first film, Saat Hindustani, is displayed. The candidate was asked – Who was the director and screenwriter of Saat Hindustani? She could not answer this question and requested the expert's help.
The expert revealed that the correct answer to this question is "Khwaja Ahmad Abbas". After which, Amitabh Bachchan shared an anecdote from those days and revealed that the director auditioned, asked for his name and after hearing his last name asked for his father's name. By confirming that he is Shri. Son of Harivansh Rai Bachchan, the director called him.
Filmmaker Khwaja Ahmad Abbas believed Amitabh ran away from home to become an actor and his family ignores him. He asked the actor to wait in the audition room and called his father to inform him that his son had come for an appearance test. The end of Shri. Harivansh Rai Bachchan confirmed that they were aware. Dr Sanchali did not answer the question: In what year was the first Nobel Peace Prize awarded to a woman? She chose to quit and the answer to that question was 1903. Despite the 50-50 option available, she chose to quit and won the cash prize of Rs 6,40,000.

The next nominee, Dipti Tule – a professional travel consultant, takes the spotlight. Big B asked her how she and her family are doing financially as the travel industry has been hit hard due to the pandemic. He later also asked about his nose ring (nath) and asked for its uniqueness.
Dipti asked Big B if he really rode a bike on his own or if he learned to ride a bike. He laughed and said that cycling, swimming and first love are some things you never forget in life. Dipti used three lifelines for Rs. 20,000 questions. He was asked a question about the poet who wrote the given poems and used the "Ask the Expert" lifeline. The answer to this question was Shri. Sumitranandan pants.
Amitabh Bachchan made an interesting revelation as Shri. Sumitranandan Pant, who was a close friend of his father and as his family named him. "He came home for my name-keeping ceremony, looked at me and gave me the name 'Amitabh'." Dipti earned Rs. 160,000.
The next competitor was Prasad, the Deputy Income Tax Commissioner. The host asked him for 'ukdeeche modak' and surprisingly his mother had brought him homemade 'modaks'. Amitabh Bachchan took the box and the childish expression on his face was priceless.