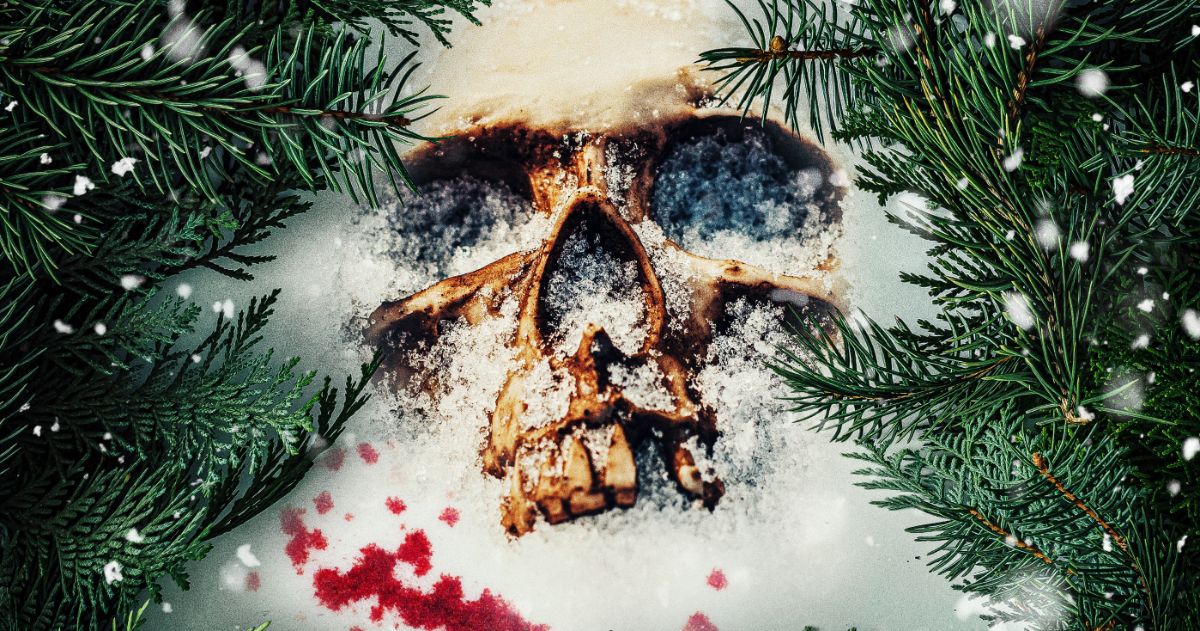 Killing Tree trailer graces the halls of blood
People might not be so quick to put up the Christmas tree this year after watching The tree that kills, an all-new comedy horror movie that's literally about a killer Christmas tree. Now available on Digital from Uncork'd Entertainment, The tree that kills is sure to be one of the weirdest movies you'll ever see. To preview the feature film, you can watch the official trailer below.
The official synopsis for the film reads as follows:
On Christmas Eve, a scornful widow casts an ancient spell to resurrect her executed husband. However, when the spell goes awry, the husband is brought back as an evil Christmas tree. Determined to get revenge on whoever caused her execution, the body count keeps mounting as the Tree hunts her down. Can anyone stop this murderous Christmas tree before it reaches its target?
The tree that kills is directed by Rhys Frake-Waterfield. It stars Sarah Alexandra Marks, Marcus Massey, Judy Tcherniak, Sarah T. Cohen, Kelly Rian Sanson, Ella Starbuck, Lauren Staerck, May Kelly, Nikolai Leon, Richard Harfst and Gillian Broderick.
Related: The Grinch Goes Slasher This Christmas In New Horror Movie The Mean One
The Killing Tree is for Krampus fans
The tree that kills was originally filmed as Demonic Christmas Tree, and with a name like that, it's clear from the start that the filmmakers have come up with an incredibly interesting idea. Rhys Frake-Waterfield, who directed the film, is also behind the expected movie Winnie the Pooh: Blood and Honey, which reimagines the friendly bear as a murderous monster. This film will now head to theaters after garnering enough interest online with its bizarre premise. Frake-Waterfield also plans to make another film with a similar idea that puts a horror film about Peter Pan.
But for now, The tree that kills can be seen from the independent filmmaker. Teasing The tree that killsUncork'd Entertainment president Keith Leopard said, "A super fun horror tale, with big scares and devilish humor, The tree that kills will undoubtedly be very popular with the public. If you liked Krampusyou'll want to put it on your must-have list.
Krampus was a holiday-themed horror-comedy released in 2015. Starring Toni Collette and Adam Scott, the film follows the mythical Christmas creature Krampus tormenting a neighborhood when he is resurrected during the holiday season. There have been plenty of holiday horror movies to come out over the years, though. Krampus remains one of the most popular to arrive in recent memory.
The tree that kills is now available on digital and DVD courtesy of Capless entertainment.