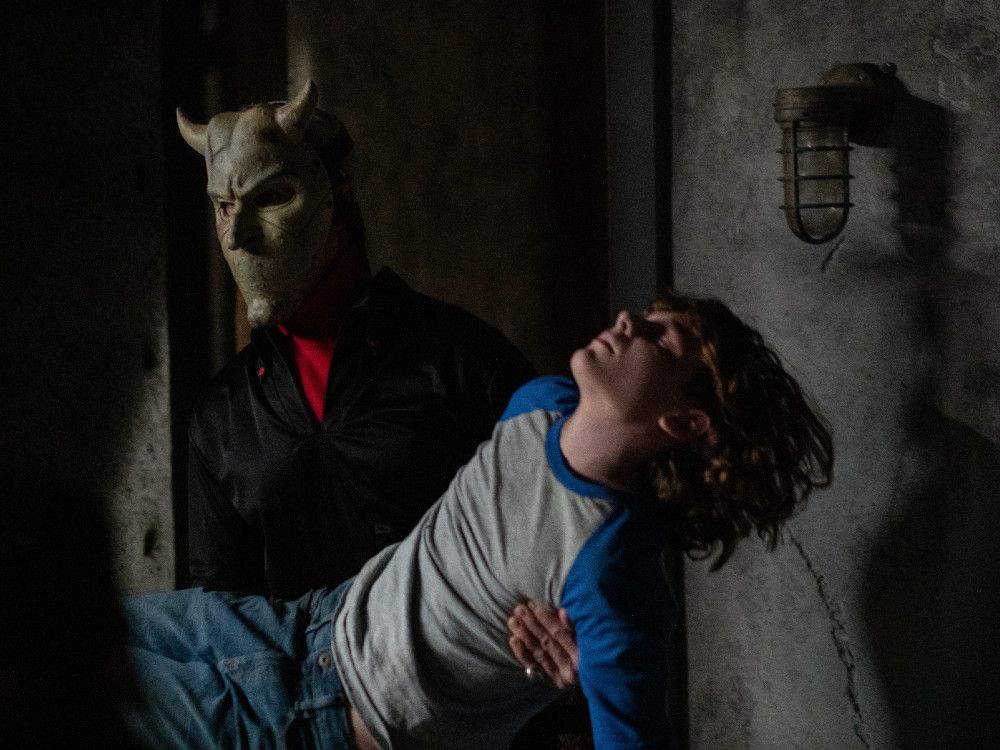 Movie review: The Black Phone is a call from the past
The 1978 horror has deliberate pacing and great performances all around
Reviews and recommendations are unbiased and products are independently selected. Postmedia may earn an affiliate commission on purchases made through links on this page.
Content of the article
Part stranger thingspart The beautiful bonesand part of that urban myth that freaked you out when you were little, The black phone is a delightfully spooky throwback anchored by strong performances from kids and adults alike.
Content of the article
The year is 1978, and 13-year-old Finney (Mason Thames) struggles with non-supernatural issues in North Denver, Colorado — sports, school bullies, and a physically abusive, alcoholic single father. Fortunately, little sister Gwen (Madeleine McGraw) has her back. She can swear like a sailor and fight like a sailor too.
Alas, there are bigger problems on the horizon than little league and dust. A serial kidnapper known as The Grabber (Ethan Hawke in an assortment of creepy masks) has stalked the neighborhood, and Finney becomes his latest victim, imprisoned in a soundproof basement with little more than a mattress, toilet and a boxy, wall-mounted telephone that no longer works.
Or does it? Finney hasn't been in the basement for a long time before the phone rings, and from the static on the line, I'm guessing the caller is from out of state. Maybe area code 666?
Content of the article
That's pretty much the whole setup, and the genius of writer/director Scott Derrickson and co-writer C. Robert Cargill is that they keep the plot simple, while dangling a few key questions that will make you lean forward, looking for clues. (And therefore all the more vulnerable to the film's many timely jump scares.)
Leader Among Mysteries: What's wrong with Gwen's apparent second-sightedness, whom the police trust so much that they regularly call on her for crime-solving advice? Although I must also say that Detectives Wright and Miller are by far the least developed characters in the movie, looking like two Blue NYPD cosplayers. I know, this show wasn't aired in 1978, but still.
Anyway, there's a bit of humor, a nice use of On the run (a strange instrumental synth track by Pink Floyd The dark side of the moon) and a delicate pace that, among other things, gives us a good 30 minutes to dive into the world of film before Finney meets Grabber. Plus, bonus points for (A) not resurrecting a current horror franchise for the umpteenth time and (B) not setting up an obvious sequel. These are fears that no one needs.
The Black Phone opens June 24 in theaters.
3.5 out of 5 stars