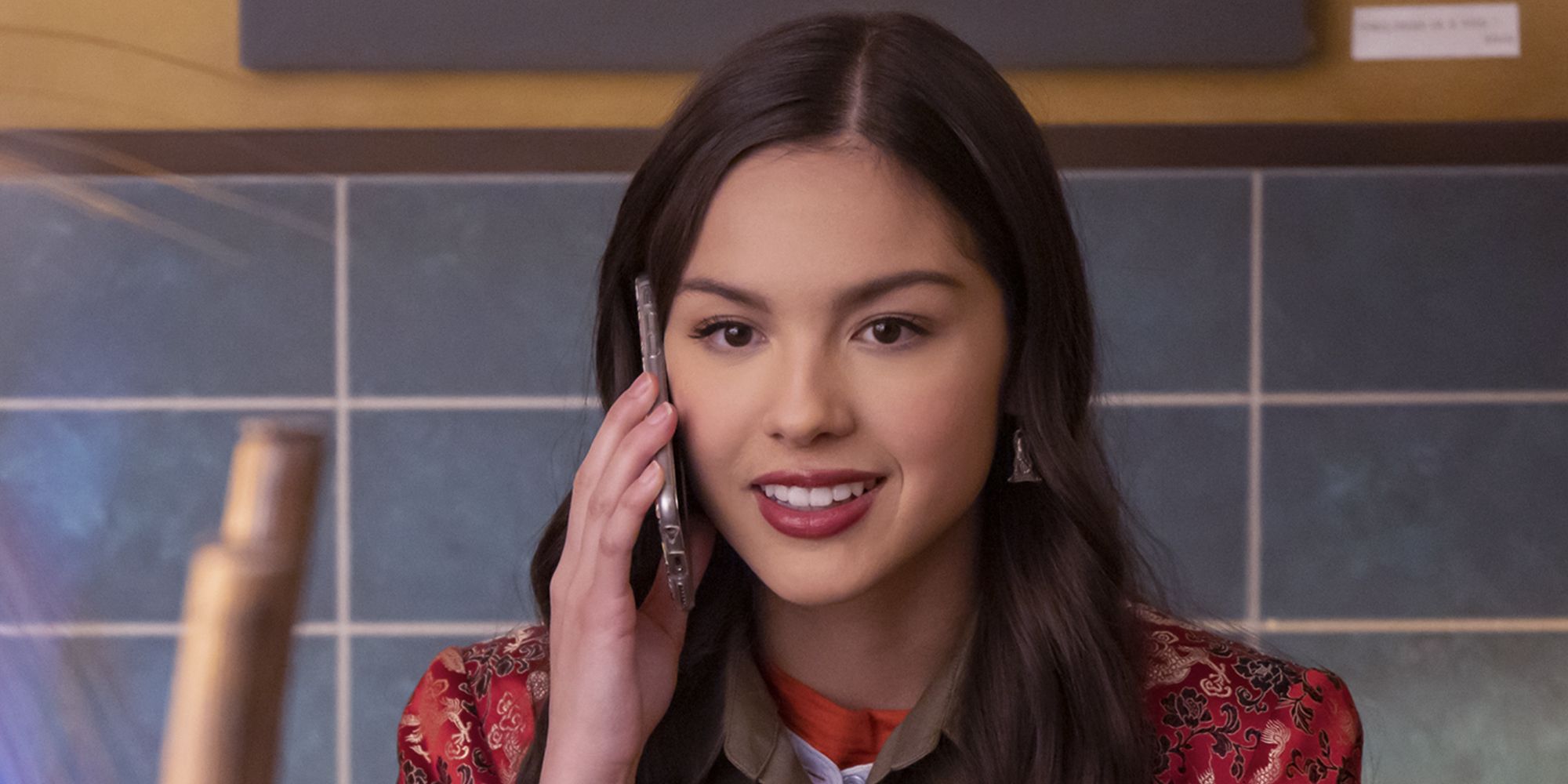 Olivia Rodrigo's Movie Trailer Reveals Disney+ Filming Documentary
Disney+ unveils a trailer for Olivia Rodrigo's upcoming documentary, following the creative and personal journey behind her hit album SOUR.
Grammy-nominated Olivia Rodrigo will release a documentary, OLIVIA RODRIGO: Drive Home 2 u (A SOUR Movie) exclusively on Disney+. After releasing his debut single "Drivers License" in 2021, Rodrigo captured media attention and broke records to become one of the best-selling songs of the year. In addition to earning seven Grammy nominations and breaking chart records, Rodrigo won New Artist of the Year at the American Music Awards and received Best International Song at this year's BRIT Awards. year for his song "Good 4 U".
Following the release of his album SOUR, Rodrigo was named Artist of the Year 2021 by Time Magazine. Since then, Rodrigo has received consistent praise from the entertainment industry and accumulated fans around the world, with Captain Marvel star Brie Larson covering Rodrigo's song "Jealousy, Jealousy" and Mandy Moore fan-casting Rodrigo for a An unforgettable walk to restart. Currently, she is touring the United States and Europe to promote her debut album.
Related: Olivia Rodrigo's Good 4 U Music Video: Every Movie Reference & Tribute
Now, Disney+ unveils the trailer for OLIVIA RODRIGO: drive home 2 uwhich follows Rodrigo's road trip from Salt Lake City to Los Angeles while making SOUR. Directed by Stacey Lee and produced by Interscope Films and Supper Club, the intimate documentary will follow her personal journey through behind-the-scenes and unshared footage of her creative process. The documentary will also feature new live arrangements and performances of his songs from the studio album. Check out the trailer below:
Although this is Rodrigo's first feature-length documentary, she is no stranger to the streaming platform, as she stars in the musical high school to restart, High School Musical: The Musical: The Series as Nina "Nini" Salazar-Roberts. Contrary to initial speculation about Rodrigo's exit from the show, it was ordered for a Season 3 renewal and began filming in January with the popstar in attendance. This latest documentary about the singer follows the original 2021 Disney+ concert film Happier Than Ever: A Love Letter to Los AngelesGrammy-winning artist Billie Eilish's tribute concert in her hometown.
From starring in a Disney show to having his own feature documentary, Rodrigo has come so far in his young career. The highly anticipated film is now leaving many fans eager for its arrival on the streaming platform, giving them the chance to explore the in-depth creative processes behind its album and hear new arrangements of its songs. OLIVIA RODRIGO: Drive Home 2 u (A SOUR Movie) is set to premiere March 25, exclusively on Disney+.
More: Disney+'s High School Musical Show Is Better Without The Movie Connections
Source: Disney+
Loki Season 2's Renslayer Tease Backs A Big Kang The Conqueror Theory