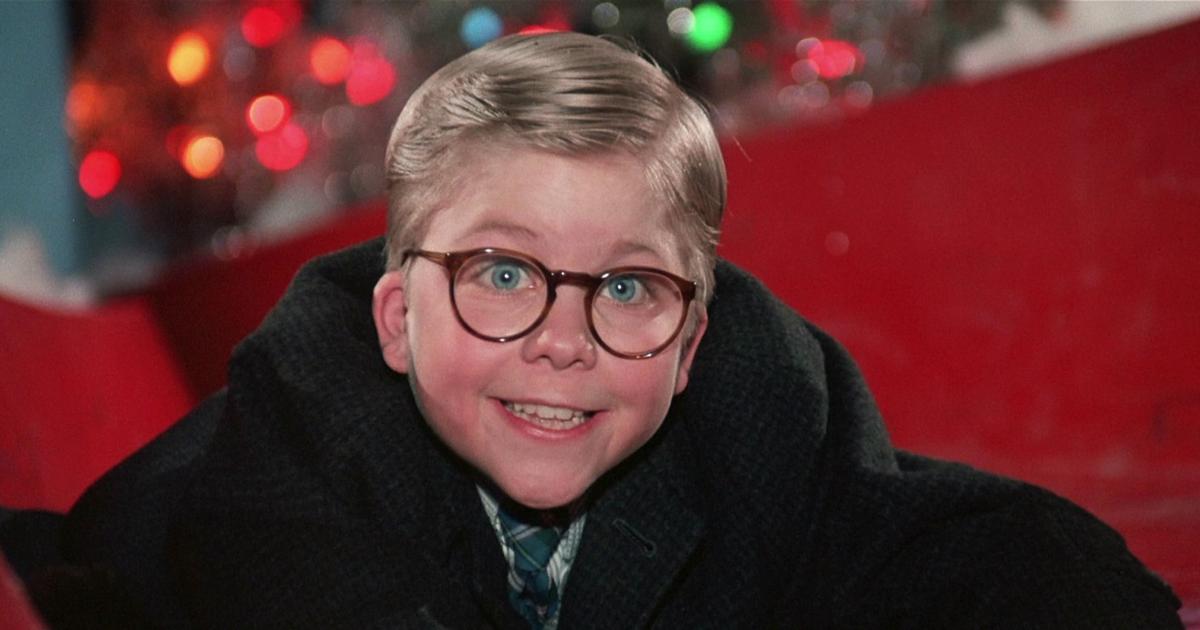 PR Film Review: Public Relations Film Reviewer Watch 'A Christmas Story' For The First Time | Opinion
I grew up in an anti-'A Christmas Story 'house.
I know I know. Gasping whatever you'd like, but it's true.
Even last weekend, when I innocently told my mom I was writing the "Christmas story" that the Republican Press writes every year, she laughed, thinking I meant I was watching. "A Christmas story".
I never really understood why my mom was always so averse to the beloved holiday classic.
For the same reason, I never grew up watching "The Simpsons", "Seinfeld" or "Wheel of Fortune" either.
They were just banned, Mum getting up quickly to change the channel when they entered.
So when I thought about which movie I wanted to review for December, the answer came when someone brought in a miniature version of the infamous floor lamp.
"Ugh, put it away," I joked, doing a quick cross with my fingers to keep the evil out of sight.
Naturally, this sparked the typical chatter in the room: "Oh my God, you don't like 'A Christmas Story'? "
I explained myself. But then I had an idea: I would like to finally commit the family sin, look at it and see what the problem is.
So there you have it, "A Christmas Story" through new eyes.
Now I already knew all the classic moments. I don't think you can live in modern America without having a vague idea of ​​where the fishnet legged lamp came from, or the "double-dog-dare" or that infamous warning that "you're going to die there. 'eye".
It's actually impressive how many moments from the film have transcended into parts of American pop culture throughout the year.
But, for those who don't know, the film tells the story of the Parker family: a classic American clan made up of a husband, wife, and two children living in the suburbs of the 1940s.
The film's screenplay is based on a 1966 book by comedian Jean Shepard. Some Google research shows Shepard is famous for his dry, humorous take on American life and that's exactly what the movie is about.
The only real storyline in the movie is that 9-year-old Ralphie wants a BB gun for Christmas. Well, especially a Red Ryder Carbine Action 200 round air rifle.
Of course, Mom says no – the first of many who will warn Ralphie that he will shoot her in the eye with the pistol.
But beyond Ralphie's Rifle Quest, the film essentially has dozens of little stories all woven together, showing different moments in Ralphie's life as Christmas approaches.
He worries about homework, run-ins with local bullies, makes sure he's home on time to listen to "Little Orphan Annie" on the radio, and tries to stay out of trouble with his parents.
Of course, these are all snapshots from childhood life in the movies.
But these are clichés for a reason, and for a good reason: because they are true.
Through Ralphie's eyes:
• Getting a bad grade on an essay is literally the end of the world.
• Listening to the secret "decoder" message from your favorite radio show is a thrilling adventure.
• Having to attend your parents' conference is quite exhausting.
None of these things are presented with "wink" sarcasm.
No, the film is wonderfully sincere and genuine, and I challenge anyone not to rethink their own childhood memories while watching it.
It reminds me a lot of one of my favorite radio shows: "A Prairie Home Companion".
Like in "Christmas Story," this show tells stories that seem to get nowhere.
Who really cares when mom plugged up the sink to make dinner? Or when you have swallowed a loose tooth?
But, of course, everyone cares, because these are the moments that life is made of. If we don't care about these little moments, what are we doing here?
So, yeah, I really enjoyed it and always smiled.
That being said, does it really have to be played 24 hours straight every year?
It was the only confusion I had left.
It's a good movie.
It's by no means my favorite Christmas movie – not even the funniest one, honestly.
"National Lampoon Christmas Vacation" definitely made me laugh more.
This squirrel scene touches me every time.
And honestly, I would see myself a little tired watching "A Christmas Story" even twice in a row, let alone dozens of times.
Yet I am a convert. It's a good movie and definitely casts a Christmas spirit spell on you.
But, please, can we get dozens of "Elf" screenings instead?
Thank you!
Have you seen A Christmas Story? »What did you think? Follow Ben on Twitter at
@BenRowePhoto and leave your thoughts in the chat post there.