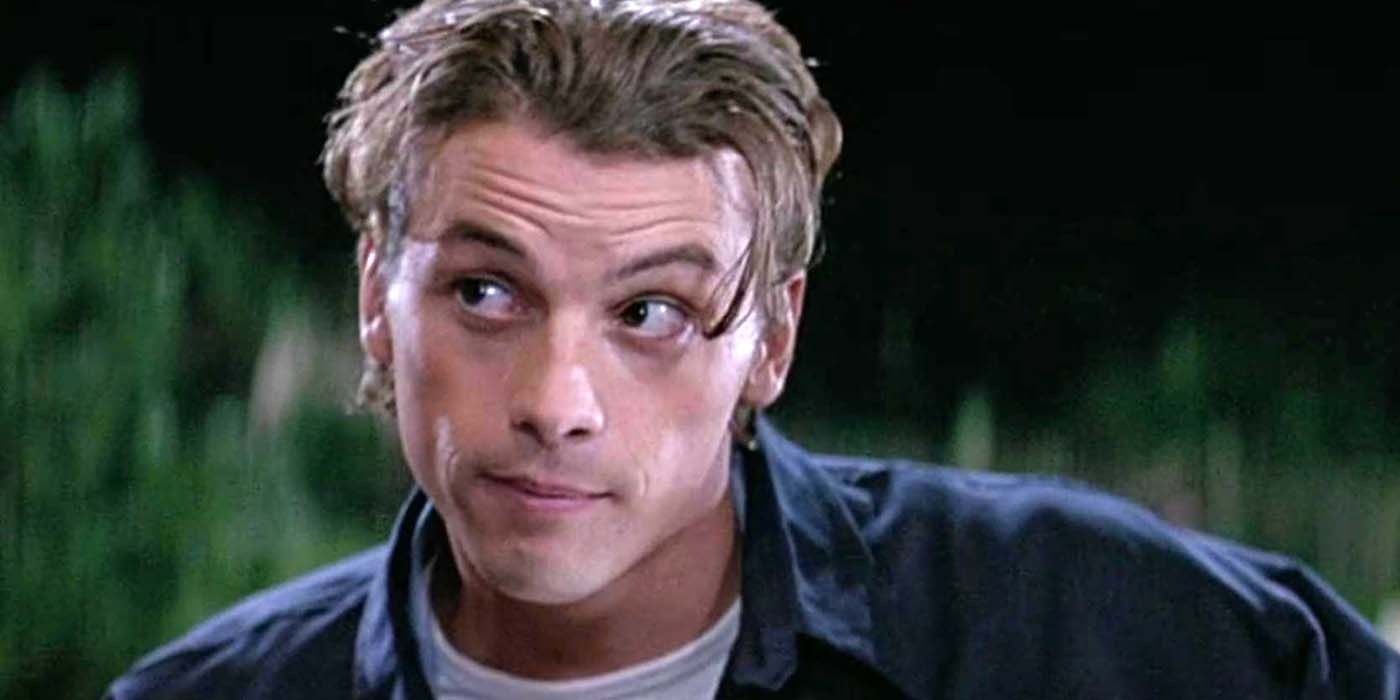 Skeet Ulrich says no one knew who killed whom by screaming
Billy Loomis actor Skeet Ulrich has said that no one in the cast or crew knows whether his or Matthew Lillard character killed the Ghostface victims in Scream.
Skeet Ulrich, who played Billy Loomis, one of the original two antagonists Scream, says no one knew whether it was his character or Matthew Lillard's Stu who killed the film's many victims. at Wes Craven Scream was something of a revelation when it was released in 1996, in part due to its groundbreaking approach to the horror genre itself. The conscious nature of the film drew attention to the many horror tropes established over the previous decade, which set a unique tone that no one had ever seen before. The film spawned four sequels, with a fifth titled Scream, slated for release early next year.
One of the film's many revelations is that the masked killer who had terrorized people throughout the movie were two killers who worked together and shared the iconic Ghostface disguise. The stroke of genius kept audiences from guessing who the high school killer in the movie was, as whenever it seemed obvious who was behind it all, Ghostface would appear in the same scene, seemingly erasing that character of any suspicion. The movie's climax reveals that Billy and Stu worked together the entire time, but the movie doesn't specify which of them committed each murder.
Related: Scream 2022 Theory: The Killer Is Randy's Secret Child
In a new interview with Collider, Skeet Ulrich revealed that, behind the scenes, no one knew who killed whom either. According to Ulrich, this was never even discussed. He acknowledges that fans have debated the issue for years and suggests that the debate continue, testifying to the genius of director Wes Craven. However, he concedes that some of the murders are easier to solve than others due to when his character appears on screen. Check out Ulrich's full commentary below:
"No one ever knew, to be honest. [Laughs] There was no conversation about it. I know for insurance reasons etc. Ghostface had to be a stuntman. But yeah, we didn't know that and it never really got into the conversation. Now, going to conventions and stuff, I hear that's a big burning question and people have theories and got things figured out. And yet, I know Matt Lillard had a conversation with Kevin Williamson and he never thought about who was doing what. I guess that speaks a little bit about Wes' genius, that people feel like they have clues as to who was who. And I think some are more obvious than others in hindsight, obviously. If I appear immediately after, it is clearly not me.
Ulrich even mentions that Lillard spoke with Kevin Williamson, the film's writer, and even he didn't understand this. Considering how thoughtful the scripts and stories need to be before they step on camera, it's a surprising revelation that the question hasn't even resulted in some behind-the-scenes conversations. Although it can be assumed, using Ulrich's logic, that the attack on Sidney when she is home alone is carried out by Stuart since Loomis appears shortly thereafter, the person responsible for the initial attack who opening the film against the character of Drew Barrymore will probably never be conclusive. answered.
Ultimately, it was for the sake of the film that such fan debates continued for so many years after its release. Whether a film can remain culturally meaningful and be the subject of so much conversation and friendly argument for 25 years after its release is no small feat. It remains to be seen whether the new Scream The film will regain the energy and tone of the original – it includes many members of the original cast, after all – but I hope audiences will still be talking about it for many years after its release.
More: Scream 2022 Must End Franchise's Obsession With Sidney
Source: Collider
Scream 5 (2022)Release Date: January 14, 2022
Middleburg review: Jane Campion's dog power is a must to watch
About the Author