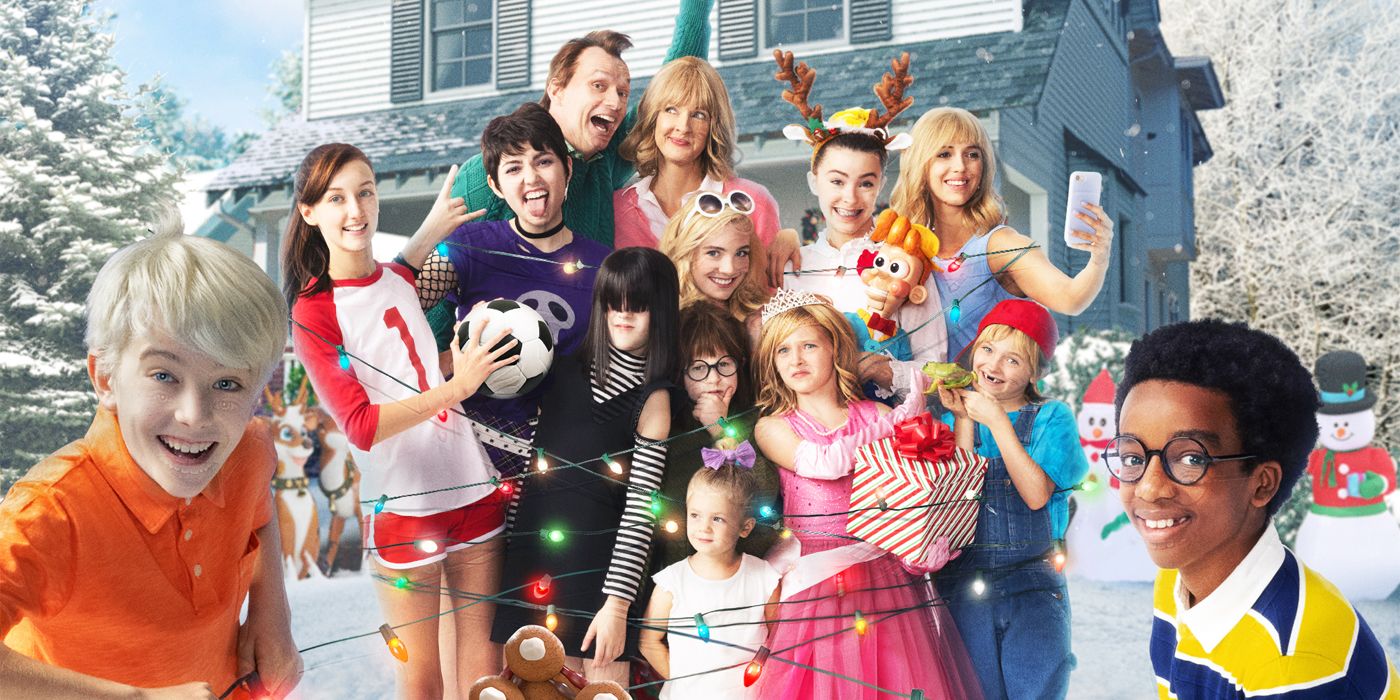 The Loud House jumps into action in new Christmas special (exclusive trailer)
Lincoln and the rest of the Loud family jump into action in a new trailer for the upcoming Loud House of Nickelodeon Christmas Special.
A new trailer has been released for the upcoming one The noisy house Christmas special.
A noisy Christmas at home will premiere at 7:00 p.m. ET / PT on November 26 on the Nickelodeon TV network and streaming service Paramount +. The new special will bring the town of Royal Woods and its people to life with the first live entry of the Emmy-winning series. The feature film will focus on attempts by Lincoln (Wolfgang Schaeffer) and his best friend Clyde (Jahzir Bruno) to make sure the entire Loud family spends Christmas Day together after realizing that Lincoln's ten sisters have all plan to celebrate the holidays separately.
RELATED: Nickelodeon's Loud House Movie Comes to Netflix Sneak Peek
The rest of the Loud family will be played by Brian Stepanek (Lynn Loud Sr.), Muretta Moss (Rita Loud), Lexi DiBenedetto (Lori Loud), Dora Dolphin (Leni Loud), Sophia Woodward (Luna Loud), Catherine Ashmore Bradley ( Luan Loud), Morgan McGill (Lynn Loud), Aubin Bradley (Lucy Loud), Ella Allan (Lola Loud), Mia Allan (Lana Loud), Lexi Janicek (Lisa Loud) and Charlotte Ann Tucker (Lily Loud). The new special is written by Hit or miss's Liz Maccie and is directed by All that and Punky brewster's Jonathan Judge, who also served as an executive producer on the film.
The noisy house debuted on Nickelodeon in 2016, and quickly became one of the top-rated children's animation programs in the United States. The series is currently airing its fifth season, with a sixth season already lit by the network. The Loud House Movie, the franchise's first animated film, released on Netflix in August. The Casagrandes, a fallout from The noisy house, premiered on Nickelodeon in 2019 and is currently in its third season.
KEEP READING: Nickelodeon All-Star Brawl Crushes The Competition In New Gameplay Videos
Source: Nickelodeon
Agatha Harkness spinoff may bring an underrated Marvel team to the MCU
About the Author