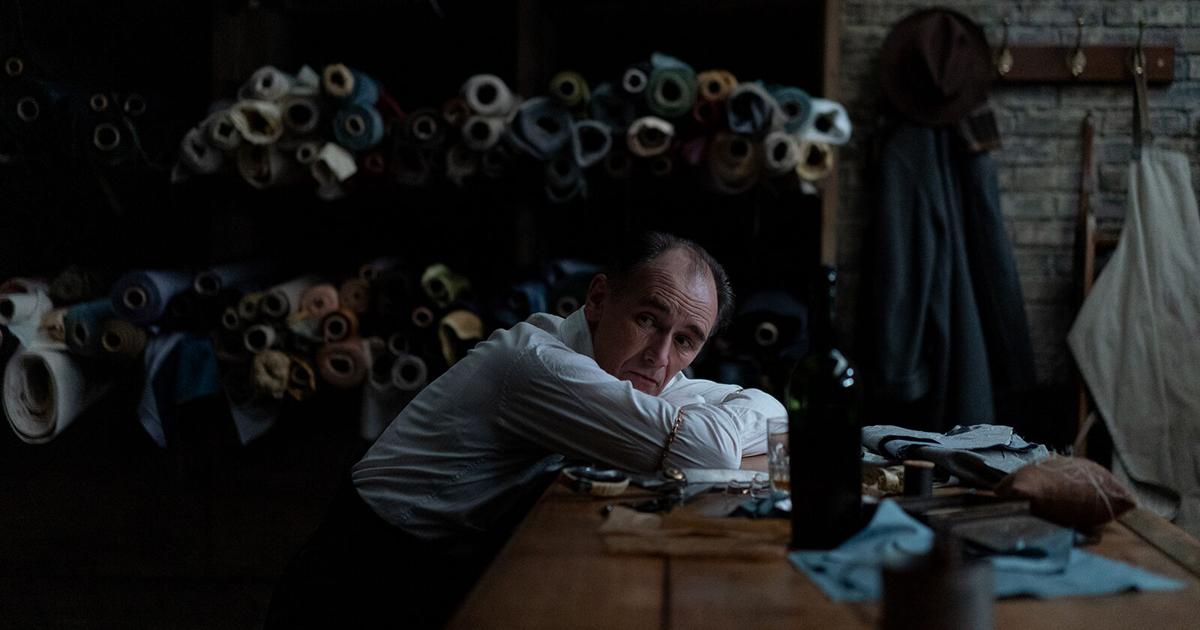 'The Outfit' a new twist on the gangster movie genre | Way of life
Oscar-winning filmmaker Graham Moore wanted to bring a new flair to the gangster movie genre.
The Columbia University graduate makes his directorial debut with "The Outfit," a crime drama about a Chicago tailor whose main clients are ruthless mobsters.
The story came to fruition after Moore and co-writer Johnathan McClain became interested in London's famous Savile Row couture district and began scouting the industry for a potential film.
Moore fashioned the title character after his grandfather, whom he described as an honest man who ran a medical practice in a small town where notorious Genovese mobster Jerry Catena was a patient.
"The first bug the FBI ever planted in its history was to hit the mob, and they planted it in Chicago in 1956 in a tailor's shop," Moore said. "Once we read that, we lit up. It was like, 'Oh, this is the movie!' This is a man like my grandfather: some kind of gentle soul who makes these clothes for vicious killers.
In theaters now, "The Outfit" stars Mark Rylance as a former Savile Row tailor named Leonard who operates an upscale boutique in Chicago where the deep-pocketed mobsters who buy his suits are the only ones to buy. keep it in business.
"All he wants to do is lock himself in his shop and make these beautiful things, and he wants to pretend the outside world doesn't exist," Moore, 40, said of the character. "He wants to pretend that some of the violence and danger that lurks right outside the door doesn't exist.
"The problem with that is that it doesn't work. You can't do that," Moore said. "The bad people are out there, and the violent people are out there, and at some point they're going to come knocking on your door, and then Leonard, like everyone else, has to make a decision about what to do. do about it."
Moore, who was born in Chicago, won the Best Adapted Screenplay Oscar in 2014 for the World War II drama "The Imitation Game," starring Benedict Cumberbatch and Keira Knightley.
The filmmaker said he wanted "The Outfit" to pay homage to classic Alfred Hitchcock thrillers such as 1948's "Rope" and 1954's "Rear Window."
"We wanted to make a movie that would keep audiences guessing until the very end," Moore said. "It's a piece of the puzzle, but not quite a thriller. We talk about it a lot like a chess match. Each character in the film has their own agenda. Every character in the movie is lying about something.
Moore was thrilled to have the chance to work with Oscar winner Rylance, whom he hailed as "the best actor in the world."
"Mark is an expert craftsman himself," Moore said of the actor who won his Oscar for 'Bridge of Spies.' "Like our title character has dedicated decades and decades of his life to perfecting the craft of tailoring, I think Mark has dedicated decades and decades of his life to completely perfecting the craft of acting."
Moore, who now lives in Los Angeles, spent 10 years in New York and said his studies at Columbia helped him become a thorough researcher.
"I tend to work on these historical pieces, or pieces like this that are inspired by a real event," Moore said. "I learned so much from my time there about how to approach research on a huge topic."