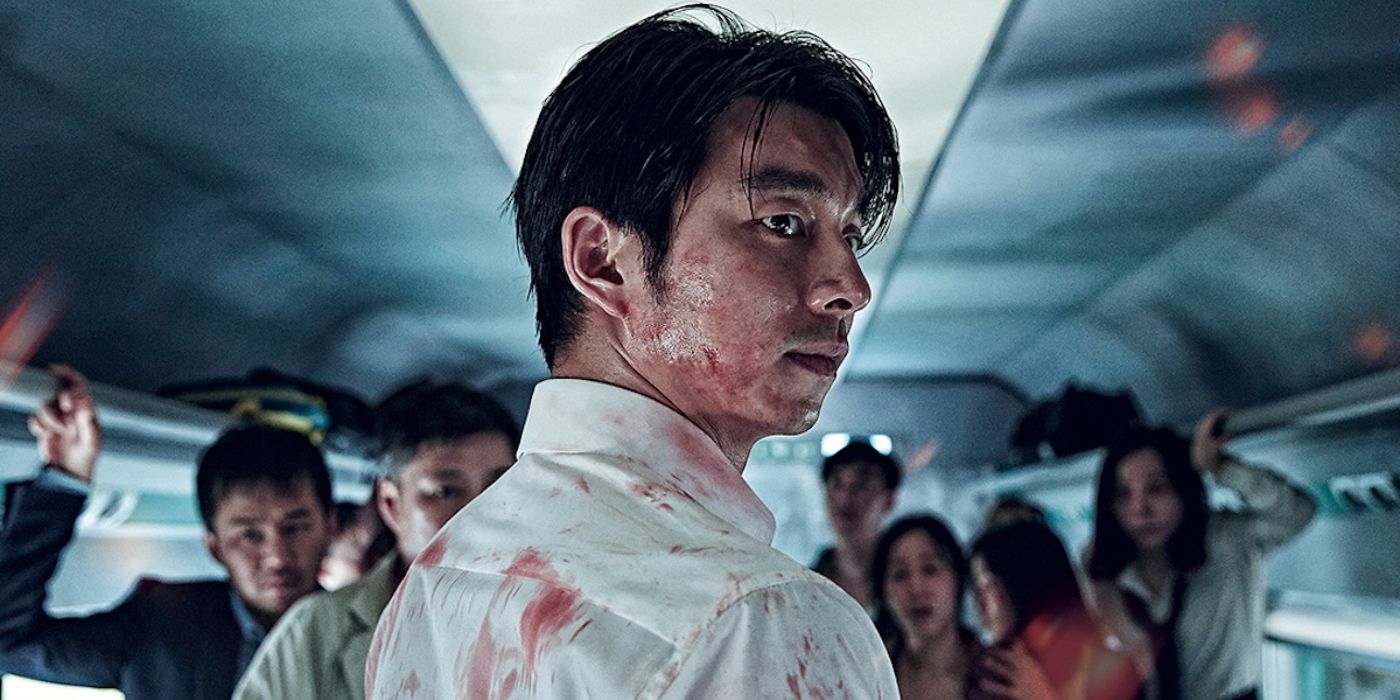 Train to Busan director has plans for next franchise film
The director's new project, Hellbound, is now streaming on Netflix.
The director of Train to Busan hinted at a new movie in the popular zombie franchise. Yeon Sang-ho, including the recent television series Hell just premiered on Netflix this month, spoke to Variety about his future plans, including the future of his zombie universe.
In the interview, Sang-ho touched on a whole host of exciting topics. Asked about a third live-action zombie episode that would follow last year's hit movie Peninsula, Sang-ho mentioned that he had a few ideas:
"I believe the zombie genre is very traditional but at the same time, depending on what you bring to it, it can be completely new. Personally, I have some ideas in terms of further development of what happens after Peninsula. But as to whether I'm going to create this in a movie, that's something I want to do. However, since there are a lot of productions I'm working on right now, I think I kind of need to organize the ideas and work on what I need to work on. Until now, I have been someone who has been an individual creator. But these days I think maybe I need to find a system to really bring all of my creative visions to life.
RELATED:
As for adding more to the story, it doesn't look like we'll be getting a TV adaptation of Train to BusanSang-ho seemed to have thought about it a lot:
"There are a lot of ideas that I have pitched, but I personally think that for Train to Busan, I would like to continue this as a series of films. In Korea, the circumstances are not very favorable to create a Korean language series with visuals comparable to Train to Busan the movie and also, you know, I have to work with… the distributor that we also launched on the original movie. So, I think that taking all of these conditions into account, a film series would be the most achievable. "
After Peninsula offered a very different experience than Train to Busan, Sang-ho alluded to a return to form in the next chapter.
"I would say that – in terms of this universe – they will all become linked together. Peninsula was a post-apocalyptic film that focused on car chases. The story I think about after would be closer to Train to Busan, where the story will take place in a small and tight space. This is something I have in mind right now. So in terms of gender, you could say it's between Train to Busan and Peninsula. "
Read the synopsis for Hell below:
"Incredible demos from hell take place in the middle of Seoul in front of the crowds. Mysterious beings condemn individuals to be bound by hell, and beings from another world appear at exactly the specified time to kill the condemned in a brutal fire. Rising above the utter chaos resulting from these inexplicable supernatural events is the authoritative voice of Jung Jinsu, the head of a rising religious organization, The New Truth. He claims that only sinners are marked for condemnation and that these events represent divine will to make humans righteous. A group of his blind faith followers, the Arrowheads, take on the punishment of those who go against God's will. The world becomes a living hell.
Zachary Levi almost played Star-Lord, but his "GOTG" audition helped him land "Shazam!"
It seems that building friendships worked in the actor's favor.
Read more
About the Author